Grease Trap Pumping in Atlanta, Nashville, Raleigh, Richmond, Jacksonville, Hampton, Chattanooga, and Other Nearby Cities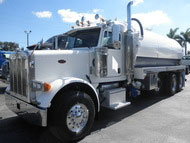 Grease trap pumping is one of those tasks  you'd like to pay for and forget about – it doesn't necessarily feel essential to your business. With a good company on the job, you can do just that. Unfortunately, there are a lot of second-rate grease trap businesses out there that don't pump when they say they will or aren't thorough. If you have a company like this pumping your trap, you may wind up with foul-smelling backups that drive away customers and interrupt the workday. You never have to worry about that with Bio-Flo Services.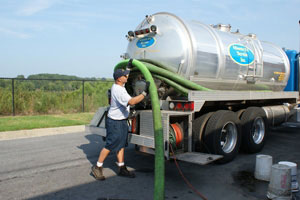 We provide reliable grease trap pumping and other related services, including:
Grease trap maintenance
Grease trap pH testing and wastewater treatment
Grease trap repair
Grease trap replacement
In addition to these offerings, we also provide wastewater testing, treatment, and reporting for bakeries and sweet good producers. We can address everything from pH and BOD issues to TSS and FOG problems. And, if you are out of compliance or close to it, we can communicate with the appropriate regulatory agencies on your behalf to facilitate a swift resolution.  All of these services – from wastewater analysis to pumping grease traps – are available to restaurants, bakeries, and other food service companies in and around Atlanta, Jacksonville, Chattanooga, Nashville, Raleigh, Richmond, and Hampton.
Contact Bio-Flo today for more information on grease trap pumping and our other services.