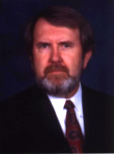 Jack F. Acker
Founder & President
Mr. Acker has spent his career as a senior executive at three prestigious high tech international companies: Scientific-Atlanta, Harris Corporation & SITA. Additionally, Mr. Acker has founded two successful entrepreneurial ventures when he started Telecom International in 1995 and Bio-Flo Service Company in 2004. Mr. Acker has spent nearly 40 years in the communications and information technology industries and now is applying that experience and technology to an area that had previously been the target of low-tech solutions. He has recognized an urgent need to find solutions to a worldwide problem of pollution from waste streams coming from the preparation of food.
Utilizing controller and sensor technologies from the communications industry and dashboards, web monitoring and data networking from the IT industry, Mr. Acker has developed an innovative solution to managing grease traps for the food preparation industry. Grease traps had long been the purview of septic tank pumpers and had escaped the advancement of technology because they were unpleasant in odor, appearance, and substance. However the pH of many waste streams is acidic and is now destroying public works infrastructure at an alarming pace. In forming Bio-Flo Service Company, Mr. Acker is now providing real-time monitoring of pH, fully automated neutralization of the acid, real time reporting of the chemistry of grease traps, measurements of mantle and sediment inside the traps, complete testing to determine both the makeup of the waste stream and to report compliance to regulatory agencies.
Mr. Acker's previous professional career includes:
Chairman and Chief Executive Officer – Telecom International
Senior Corporate Vice President – Scientific-Atlanta
Group President, Network Systems Group – Scientific-Atlanta
Vice President of Product Management - SITA
Program Director of International Operations – Harris Corporation
Honors and Awards include:
Best Company 1997 (Start-up category) – Atlanta Business Chronicle
Top 100 Satellite Executives – Via Satellite
1993 Pacesetter Award – Literary Volunteers of America
Atlanta District Export Council Member – nominated by Secretary of Commerce

Education:
Master of Science – System Management - Florida Institute of Technology
Bachelor of Arts – Industrial Management – University of South Florida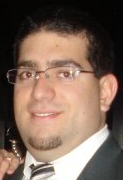 Santiago Cadavid
VP of Operations
Academic Achievements:
HOPE Scholarship Recipient  
Community Service Scholarship 
International Baccalaureate (IB) Diploma - Atlanta International School 
Fluent in Spanish and English
Mr. Cadavid has been with Bio-Flo Service Company for numerous years now. Throughout his tenure at Bio-Flo he has been able to provide extensive technical knowledge partly due to prior work experience as well as developing in his current role.
Throughout his youth, Mr. Cadavid was an avid enthusiast for remote controlled airplanes and helicopters. With over seven years of experience, he mastered taking old designs and converting them to newly designed, more sophisticated remote controlled models. His interests also provided the opportunity to network with other enthusiasts at the Academy of Model Aeronautics and AMA sponsored RC Airplane Club. While Mr. Cadavid was simply pursuing a passion, his focus has allowed him to gather the kind of skill sets required to lead in larger projects later on in his career.
Mr. Cadavid took on his first leadership role when he was elected as team captain of the first Atlanta International School's Robotics Team program. He developed the overall design of the robot, and built the final product from scratch. He had oversight on the engineer team, and was in charge of both electrical and mechanical engineering for the robot. He worked with mentors from Kimberly Clark and Siemens Corporation to gain a competitive advantage, which proved to be extremely valuable as the team made it to Nationals in their first year of enrollment.
Mr. Cadavid graduated from Southern Polytechnic State University with a Mechanical Engineering degree, and is now fully dedicated to Bio-Flo. His experience with the company has required him to provide solutions to difficult technical and logistical challenges. From travelling throughout the Eastern US for installation and maintenance calls, to programming and upgrading new technologies, to remotely assisting our Bio-Flo technicians across the country, and even to website management, there is not a single opportunity Mr. Cadavid is not willing to undertake. Mr. Cadavid is an integral member of the leadership team and his incite will be needed as Bio-Flo Service Company continues to grow.