Wastewater Analysis in Atlanta, Raleigh, Nashville, Richmond, Hampton, Chattanooga, Jacksonville, and Nearby for Bakeries and More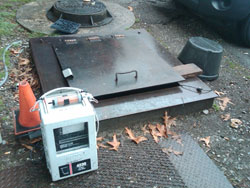 Accurate wastewater analysis and treatment is essential for bakeries and other food service businesses if they want to stay in compliance with local regulations. As you may already know, the alternative is paying costly non-compliance fees. If your company is in this situation – or you are looking to avoid it – Bio-Flo Services can help. We offer wastewater testing services and management to bakeries and sweet good producers. These businesses face special challenges when it comes to managing pH, BOD, TSS, and oil and grease, and we have successful strategies for addressing these demands.
This is what we offer our customers:
Comprehensive wastewater analysis, including grease trap testing
Design and installation of a system to regulate and treat wastewater
Regular maintenance of the system
Repair if necessary
Communication with regulatory agencies about a wastewater treatment plan
Regular wastewater analysis reporting to regulatory agencies
With our comprehensive services, you'll have peace of mind knowing that your wastewater testing, treatment, and reporting is in the hands of knowledgeable and reliable technicians. Neither you nor your employees will have to struggle through confusing analysis procedures, chemical management, or looming report deadlines. That means you can focus on your business, not your wastewater woes.
If you'd like more information about wastewater analysis or Bio-Flo's other services, contact us today. We work with companies in Henrico, Chesterfield, Gwinnett, Cobb, Fulton, and Clayton counties and in cities including Richmond, Hampton, Atlanta, and more.